The Best Memorial Day Mattress Sales, 2019
Memorial Day has some of the best mattress sales of the year - Here are the best codes, coupons and more!!
Memorial Day Mattress Sales!
These sales start now - we'll be updating as new deals are added!
If you're looking for a new mattress, you're in luck! This is a great time to shop deals, discounts, and generally pay less for a high-quality product. We've gathered the best Memorial Day discounts to give your wallet a break!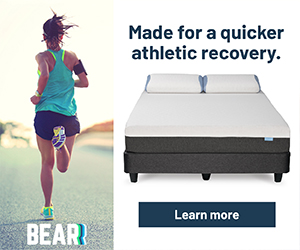 Bear makes high quality and highly affordable memory foam and hybrid mattresses designed to improve athletic recovery.  They have one main Memorial Day promotion, but it's a big one:
10% off the entire site, plus 2 free pillows with any mattress purchase (use code FD10 at checkout)
Reviews of the best and most affordable electric chairs to...